We're looking forward to seeing you on Sunday @ 9:30AM for an EPIC Summer Run of 3ish or 7ish miles launching from A Runner's Mind @ 3575 Sacramento Street!
Please read all of the below for an optimal experience tomorrow!
Epic Raffle Prizes up for grabs on Sunday! To be eligible, one must be officially registered by 3PM ON SATURDAY!
While all of the Newton Running Socks have been claimed, ALL parties officially registered for the run have a shot at winning one of the following EPIC raffle prizes...
-A sweet Newton prize pack.
-Free entry into Halloween 13.1 training program launching on 8/16 ($150 value)
-Free entry to The Honey Badger Half/10K/5K on Sat, 10/25 ($75 value)
-$50 in A Runner's Mind gift certificates planted in TWO SILVER SHOES ALONG THE COURSE!
-A free entry to the 9/14 City Beer Run!
-A free month at Studiomix!
-A case of Zico Coconut Water and more..
Even if you don't manage to score one of the aforementioned raffle prizes, EVERYONE is a winner as we'll have

RED HOOK BEER

, Zico Coconut Water, EPIC BAR products, Brownie Brittle, free technical shirts, and other snacks/refreshments for everyone upon completion of the Epic Run!
All raffle prizes and socks will be distributed FOLLOWING THE RUN AT A RUNNER'S MIND.
If you know anyone who STILL hasn't signed up, encourage them to do so before 3PM ON SATURDAY. Anyone who signs up AFTER 3PM SATURDAY will not be eligible for any of the raffle prizes!
Two Silver Shoes on the Epic Run Course!
Somewhere along the course, there are TWO silver shoes! If you find one of them and bring them back to A Runner's Mind, you'll get a $25 A Runner's Mind Gift Certificate!
Here are two photos to give you some idea of where they might be located...
There's a silver shoe about .6 miles in and not too far from the following...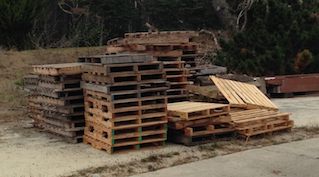 There's a second silver shoe about 2.6 miles in and not too far from this view...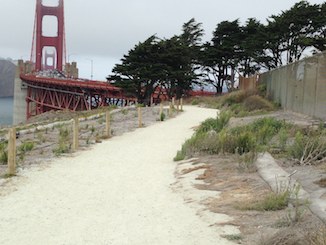 Schedule for Sunday's Epic Summer Run..
-9:15AM-Arrive at A Runner's Mind & test drive some Newton kicks! We'd encourage you to arrive a bit early to check out some of Newton's latest kicks to 'test drive' for your epic run.
-9:30AM-Epic Run Directions & Announcements! I will provide some direction around Sunday's run(s) and make a few announcements before we head out.
-9:30AM-10:45AM (approx)-GET EPIC! Whether you're doing the 3ish mile course or the 6ish mile course, you'll see some EPIC stuff along the way, tackle some hills, trails, and more! GET EPIC!
-10:45AM-12:00PM (approx)-PARTY! Claim your Newton Socks (if you're on the list of first 40 who registered), stick around and refuel, rehydrate, score an EPIC raffle prize, and party with your fellow runners!
Course Maps/Descriptions/Cheat Sheets
We will be marking the courses THOROUGHLY with chalk on paved portions and flour on trail portions. This being said, PLEASE take a look at the course maps/descriptions below.
Additionally, you may want to download and print the cheat sheet to take with you on the run.
Epic Summer Run 3ish Course Map & Description
Epic Summer Run 3ish Cheat Sheet
Epic Summer Run 6ish Course Map & Description
Epic Summer Run 6ish Cheat Sheet
We look forward to seeing you on Sunday!
Cheers,
-Marathon Matt